Find Out if Porcelain Veneers Are Right for You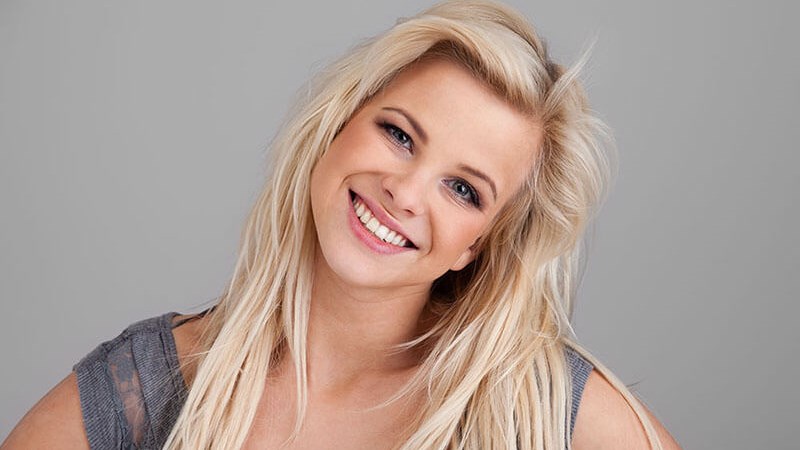 Are you considering porcelain veneers to improve your smile, confidence, and oral health, but you need to know if you are a good candidate for the treatment? Porcelain veneers are an excellent solution for many people, and while everyone is a candidate for cleanings and oral maintenance, porcelain veneers may not be the right option for everyone.
So, how do you know if you're a good candidate? Let's take a closer look and explore what porcelain veneers are, their benefits, and help you determine if you're a good candidate to get them!
What Are Porcelain Veneers? 
Before we dive into the benefits and ideal candidates, let's break down what Porcelain veneers are. 
Porcelain veneers are thin, custom-made shells designed to fit over the front surface of your teeth to help improve their appearance. They are used to correct various cosmetic dental concerns, including:
Discolored or stained teeth
Chipped or broken teeth
Misaligned teeth
Gaps between teeth
Irregularly shaped teeth
Teeth that are too small or too large
What Are The Benefits Of Porcelain Veneers?
One of the main benefits of porcelain veneers is that, unlike similar procedures and treatments, they are a minimally invasive treatment to help improve appearance and dental health! Other treatments, like braces or dental crowns, require more time, money, often cause discomfort, and change the tooth structure. However, with porcelain veneers, you'll bypass much of that discomfort and shifting in your tooth structure and still achieve your desired results.  
Other benefits of porcelain veneers include:
They are durable and can last for many years with proper care.
They are easily maintained and cared for, requiring no special treatment or cleaning routines. 
They are resistant to staining and chipping.
Who Makes A Good Candidate For Porcelain Veneers?
So, what exactly does it take to be a good candidate for porcelain veneers? If you're considering getting them, here are a few factors that can boost your chances of being a good candidate:
Good oral health. Before getting porcelain veneers, it's vital that you already have healthy teeth and gums. If you have any underlying dental issues, like gingivitis or tooth decay, you should have that treated before pursuing porcelain veneers. 
Sufficient tooth structure. Porcelain veneers need enough tooth structure to support them when they are placed. Other dental treatments may be a better fit if your teeth are severely worn down or damaged. 
Realistic expectations. Porcelain veneers are a great way to improve the appearance of your smile, but they are not a cure-all for every dental concern or challenge. Make sure you discuss realistic expectations before getting them placed. 
Commitment to dental health. Just like regular teeth, porcelain veneers require regular dental care. Committing to good oral hygiene, including brushing and flossing regularly and having regular dental check-ups, is essential. 
If you're in New York City, we at SmilesNY offer high-quality porcelain veneers to help improve your smile. Our expert team and state-of-the-art technology will give you the confidence and trust that you're in good hands.
Porcelain veneers are a popular cosmetic dental treatment that can significantly improve the appearance of your smile. However, it's important to consult with your dentist to determine whether you're a good candidate for the treatment based on your individual needs and goals. If you're considering porcelain veneers in New York City, be sure to visit our friendly team for expert care and exceptional results!