Should You Consider Disclusion Time Reduction Therapy (DTR)?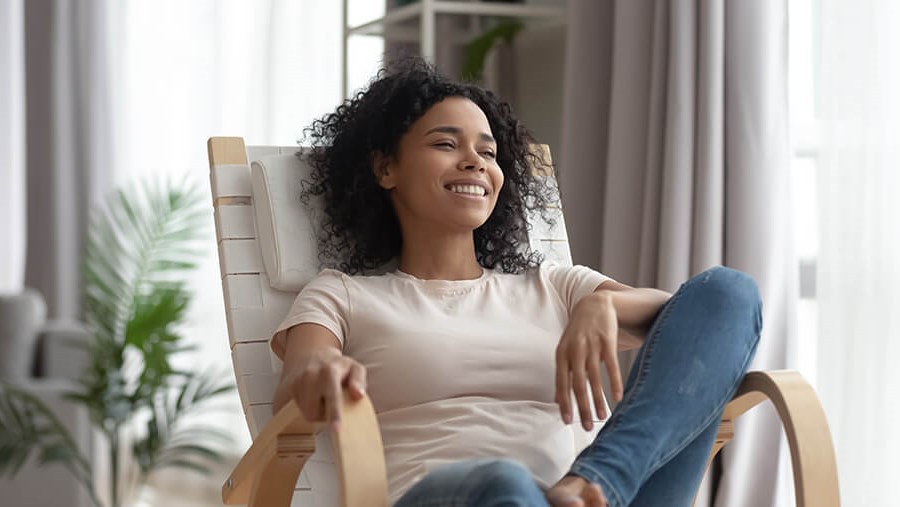 The world of dentistry is changing. With the introduction of Disclusion Time Reduction Therapy (STRT), dentists have made a dent in treating temporomandibular disorders (TMD), more commonly known as TMJ.
The term "temporomandibular joint" refers to the structures that allow your jaw to move and open , including your temporomandibular ligament (TMJ), joint capsule, and joint surface. These structures are very complex, and researchers do not fully understand their function. A TMD is caused by an injury or irritation on one or both sides of the jaw joint, causing pain when opening your mouth or chewing. 
What Is Disclusion Time Therapy?
Disclusion time reduction therapy (DT RT) is a form of dental treatment available at SmilesNY that focuses on improving the patient's oral health and providing a more comfortable experience during their treatment.
This therapy aims to address the amount of strain that is placed on the chewing muscles. This is done by making precise, computer-guided adjustments to your bite. It uses a combination of injections and other techniques to reduce the time it takes for patients to return to regular activity after visiting the dentist. The result is a reduction in the recovery time by 30% or more, depending on the severity of the condition.
When Do You Need Disclusion Time Reduction Therapy?
You may need to see Dr. Timothy Chase and Dr. Steven Roth for DTRT if your denture or partial denture has been treated with acid etching or other types of adhesives that have weakened the bonding material between the artificial tooth and your gums. As a result, you may be experiencing pain or discomfort when chewing certain abrasive foods or beverages.
What Does Disclusion Time Reduction Therapy Entail?
The first step of Disclusion Time Reduction Therapy  is consultation. Dr. Timothy Chase and Dr. Steven Roth will ask about your dental history, what you are currently experiencing if you have any questions or concerns, if you have any allergies or sensitivities, and if you would like any advice on maintaining good oral hygiene.
During the procedure at SmilesNY, a T-scan and electromyography are used to digitally analyze your muscle activity in real-time chewing and the dynamic movements of your bite and jaw (EMG). These are then matched and plotted on a computer. Any overly engaged areas in your bite and jaw movements are identified and linked to excessive muscle strain.
Customized, minimal adjustments are made to particular areas of your teeth based on Dr. Timothy Chase and Dr. Steven Roth computer-guided recommendations and clinical analysis. This can be a tooth-colored filling or minimal tooth substance removal (less than 1 mm).
They will then take measurements as in the first stage to see if the changes have reduced the strain on your chewing muscles or if further refinements are required. Finally, post-treatment care includes brushing twice daily with fluoride toothpaste and coming for follow-up as your dentist recommends.
Benefits of Disclusion Time Reduction
The benefits of disclusion time reduction therapy in dentistry are:
Eliminate the Need for Other Treatment Options
Disclusion time reduction therapy is a new, innovative procedure that eliminates the need for other treatment options. This technique allows dentists to focus on one area at a time and gives patients more time with their dentist. It's also less expensive than traditional treatments and has fewer complications.
Accurate Treatment and Diagnosis
The most crucial benefit of disclusion time reduction therapy is proper treatment and diagnosis. The procedure allows dentists to see what's wrong with your teeth without removing them or sending them out for X-rays or CT scans. This means you'll get the proper treatment as soon as possible, improving your appearance and health.
Pain Relief
In addition to providing proper treatment, disclusion time reduction therapy also provides pain relief from oral disease. Using lasers and computerized technology, dentists can control tooth movement without causing pain or discomfort.
How Long Does a Disclusion Time Reduction Therapy Treatment Take?
The entire treatment process at SmilesNY can take roughly 2-4 sessions, depending on the severity of your issue and the number of teeth involved in the problem.
The goal of DT RT is to reduce or eliminate any unnecessary discomfort caused by the removal of teeth or dentures. Schedule an appointment  today with Dr. Timothy Chase and Dr. Steven Roth for more information about this type of treatment.