Step into the Future with SmilesNY as 3D CT Scans Surpass Traditional X-Rays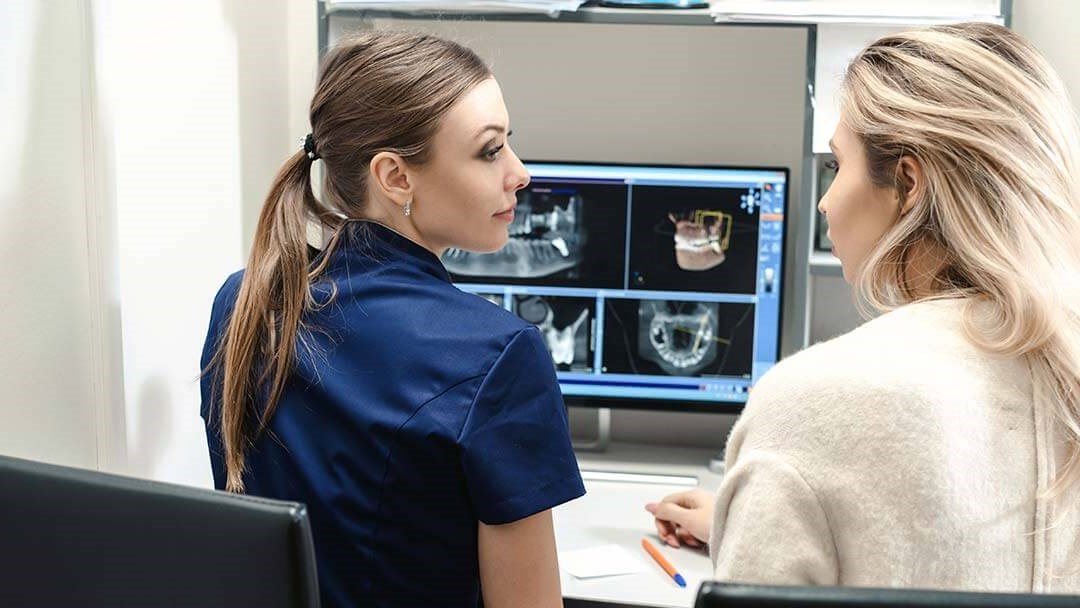 Are you tired of those old-school 2D dental X-rays that feel like a relic of the past? Say hello to the future of dental imaging - 3D CT scans! At SmilesNY Cosmetic and Implant Dentistry, we're all about keeping up with the latest technology to ensure our patients get the best care possible. So what is a 3D CT scan, and why is it better than traditional dental X-rays? 
Let's dive in. 
Dimension Advantage
First off, let's talk about dimensions. Traditional dental X-rays only give you a two-dimensional view of your teeth. This offers only a piece of the whole picture, and when a picture isn't whole, things are often missed. But with 3D CT scans, you get a three-dimensional view, a "whole picture view," which means more details and a better understanding of what's happening inside your mouth. That's right - we can see your teeth from all angles, making detecting problems and planning treatments easier.
Safe And Effective 
But that's not all - 3D CT scans are a safer alternative for patients than traditional X-rays. This is because the scans emit less radiation, automatically making them safer. In addition, unlike conventional X-rays, where the radiation levels cannot be adjusted, the radiation levels of 3D CT scans can be adjusted to ensure patient safety, making them a safer alternative. This is especially important for patients who require frequent X-rays, such as those undergoing orthopedic treatments. 
Customizable
3D CT scans are also highly customizable, which means we can tailor the scans to your specific needs. It also allows us to adjust the settings to capture the exact images we need, ensuring a more precise diagnosis and treatment plan. 
Higher Quality Scans
Another huge benefit of 3D CT scans is the quality of the scans themselves. They're much higher quality than traditional X-rays, so we can catch things we might have missed with them. And, because we can see every angle clearly in 3D, we can make more accurate diagnoses and plan treatments more effectively.
Pain-Free And Non-Invasive
And let's not forget - they're painless and non-invasive, which means you can sit back, relax, and let us take care of the rest!
So, there you have it - the lowdown on 3D CT scans. If you're in New York and looking for a dentist on the cutting edge of technology, come see us at SmilesNY. We'll ensure you get the best care possible with the latest and greatest tools in the industry.