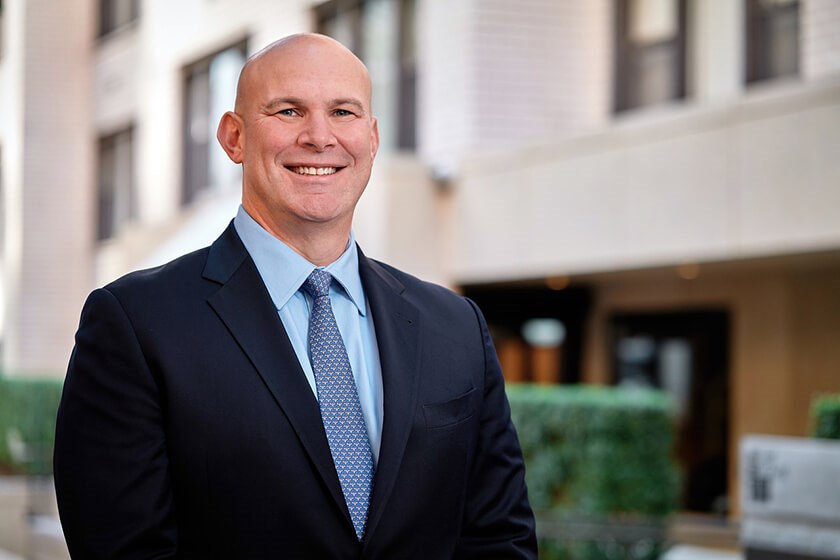 Dr. Timothy Chase is an experienced cosmetic dentist and co-founder of SmilesNY, well known over 25 years for producing exceptional results for his patients. With an emphasis on natural tooth preservation and improving the oral health of his patients, Dr. Chase offers beautiful and natural results for his New York patients. He is one of the leading cosmetic dentists in New York, and is well known for his passion and commitment to providing exceptional patient care and innovative treatments. As an industry leader, Dr. Chase has been a pioneer in the field of TMJ, and digital occlusion. As a co-founder of SmilesNY, Dr. Chase ensures that his patients are always his top priority and he works to provide custom, tailored treatment options for each individual he treats.
Click here to listen to Dr. Chase's interview with Melanie Young on iHeart radio's Fearless Fabulous You.
With extensive training in all areas of comprehensive dentistry, Dr. Chase performs treatments and procedures at SmilesNY to restore both the aesthetic appearance and functionality of his patient's smiles. Using his advanced technical training, he is able to transform smiles through treatments such as teeth whitening, porcelain veneers, smile makeovers, dental bonding, and contouring. Dr. Chase also offers several restorative treatments including inlays and onlays, dental implants, dental bridges, dental fillings, metal-free porcelain crowns, and full mouth restorations. In order to help his patients maintain their oral and dental health, Dr. Chase provides dental examinations with oral cancer screenings, as well as protective mouth guards.
Dr. Chase earned his Doctor of Dental Medicine (D.M.D.) from the Boston University School of Dental Medicine. At Columbia Presbyterian Medical Center and the Veterans Administration Hospital, he completed his general practice residency before joining SmilesNY as the on-site cosmetic dentist.
Achievements and Recognition
For his expertise and knowledge, Dr. Chase is continuously approached to offer his expert cosmetic dentistry advice to several New York magazines and TV programs. He has appeared on MTV, Lifetime Network's Balancing Act, E! Online, the New York Daily News, In Touch Weekly, Teen Vogue, New Beauty, and many other fashion and beauty magazines. He is also one of only ten dentists nationwide who are trained in TMJ DTR, a digitally based TMJ and bite treatment.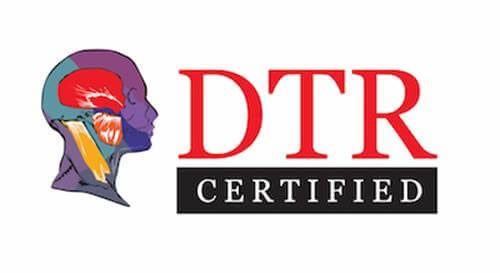 In order to keep up-to-date on the latest advancements in restorative and cosmetic dentistry, Dr. Chase regularly attends and participates in several advanced education seminars. He is also dedicated to sharing his knowledge of the dental industry and his innovative treatment techniques to other aspiring dentists. He has served as a clinical instructor at New York University Dental School, where he trained both undergraduate dental students and doctors from foreign countries on the latest techniques in restorative dentistry. He currently serves as a faculty mentor at Spear Advanced Dental Education Center in Scottsdale, AZ.
Dr. Chase is proud to be affiliated with several, well-respected dental organizations including:
The American Dental Society
The American Academy of Cosmetic Dentists
The Academy of General Dentistry
The Spear Faculty Club

Reviews
"I had a consultation with Dr Chase today and he was by far the most knowledgeable dentist I have ever encountered. He spent a great deal of time explaining everything and clearly presented the best course of action. I highly recommend Dr Chase!"
P.M.
Google
"Excellent quality of care. Being a dentist for 48 years it is easy to determine superior treatment Dr Chase is not only a superior dentist but a better person"
M.D.
Google
"Dr Chase , Janice and Carol are a great team. I always get excellent care from everyone at the office. This is the most amazing dental Practice In NYC, I travel from Florida to get my dental care and it's worth it. Thanks for the great care. My surgeon it's great, has Ángels hands. Darlene was great. Both gave me the best care . Dr Chase Best Dentist ever. God Bless You All.🙏🏼❤️🌺🌸🌼🌹"
M.R.
Google
"Addition to my previous review 2 years ago: My Personal Investment of Veneers. Dr. Steven Roth and the entire team at Smiles NY are the ultimate experience for dental care! I have been a patient of Dr. Roth's for 25+ years and trust him with any professional advice. That said, he gently and clearly explained to me why I should consider veneers for my teeth. I have dealt with TMJ for years and of course as we age our bite and teeth shift . After completing one implant for a cracked tooth and discovered I had other teeth with hairline fractures , I decided to make the personal investment of saving them from more damage and add a total of 15 veneers to my top and bottom teeth. It is the BEST decision I made as I had 100% trust that I was in expert hands and my new veneers are absolutely gorgeous !! He and Darlene, his Dental Assistant explained to me every step of the process with the highest level of expertise, professionalism , kindness and empathy. They are never rushed and they use the latest technology. I love that they both have a fabulous sense of humor which is so important having that level of dental work! I have no doubt that the day I move from NYC, I will always come back to Dr. Roth and Smiles NY for all my dental care. I have to add that the entire team at Smiles NY are the most incredible support system . I am very grateful to say, that I feel completely at ease and relaxed every time I walk into their office and that alone in a medical practice in NYC is a luxury! Thank you so much to you all for your A++ care and kindness ALWAYS! ❤️ REVIEW WRITTEN IN 2021 Dr. Steven Roth has been my dentist for over 20 years. I can not give enough wonderful, amazing compliments to him as well as his outstanding team in the office. I always call him the "Picasso" of teeth as he is a perfectionist with making sure you have 100% excellent care, including follow-up phone calls, consultations and office visits. His office team and Dr. Timothy Chase consistently share his same work ethic. Each visit is so professional with everyone making you feel as comfortable and relaxed as possible, soothing music, immaculately clean office and most important for me is that everyone has a smile and a fabulous sense of humor! Even completing my visit with Lorita at the end of my appointment is always so organized. She is always so professional, friendly and consistently sweet and understanding when discussing the finances. I need to add that I can not imagine any other hygienist cleaning my teeth other than Janice who is the best!! No one likes having to visit the dentist, however, our teeth are so important to our overall health and for me, come rain or literally, in a crazy snow storm .... Smiles NY is the BEST in NYC!!!! PS. The F and Q train has an exit 1/2 a block from their office! :)"
S.B.
Google
"Maria is the best dental hygienist! Smiles is great, Dr. Chase keeps my shiny"
G.
Google
Related Posts