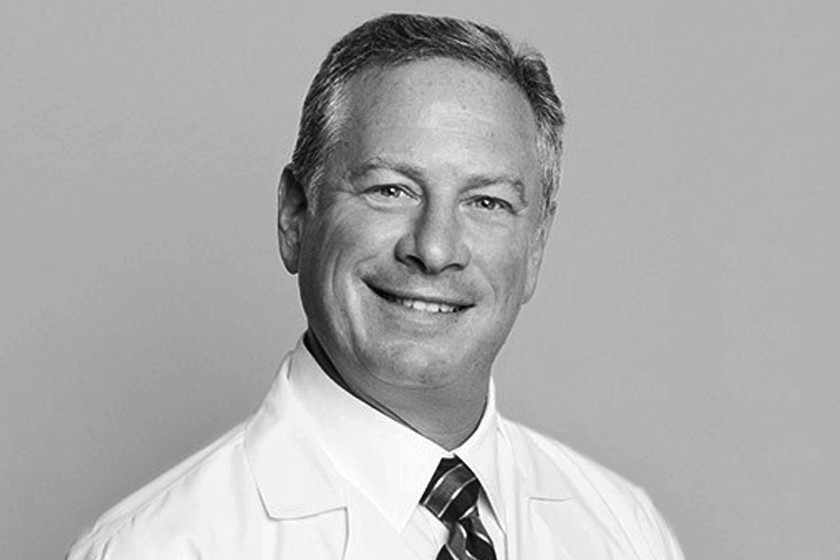 Dr. Kevin Loshak is a board-certified periodontist who has been in practice in New York since 1989. As a member of the SmilesNY dental team, Dr. Loshak offers periodontal disease treatments, cosmetic periodontal procedures, and placement of dental implants. Using advanced treatment methods and techniques, he is able to help diminish the side effects and symptoms of gum disease in various stages to help restore the oral health of his patients. Dr. Loshak utilizes advanced diagnostic testing and digital imaging technology to allow for more accurate treatment options and plans.
At SmilesNY, Dr. Loshak performs periodontal treatments and provides implant restorations as a part of restorative, cosmetic, and periodontic dentistry. His extensive list of treatments includes crown lengthening, bone grafting, sinus lift surgery, scaling and root planning, gum grafting, and osseous surgery. Dr. Loshak also performs tooth extractions in the event of an infection or if it is needed before a secondary treatment. Additionally, he offers dental implants for patients who are wanting to restore or enhance their smile after losing one or several teeth.
In 1984, Dr. Loshak graduated magna cum laude with a dental degree from the University of Maryland College of Dentistry. He then completed his general dental residency at Booth Memorial Hospital, and received his certificate of periodontology from the Columbia University School of Dental Medicine in 1987. Dr. Loshak has been practicing as a periodontist in New York since 1989.
In addition to his devotion of offering patients the highest standard of periodontal care, Dr. Loshak teaches periodontics and the surgical placement of dental implants at North Shore University Hospital in Manhasset, NY. For his work as a dedicated educator, he has received numerous rewards for his excellence in teaching.
Dr. Loshak is a member of The American Academy of Periodontology.
Reviews
"Drs Chase and Loshak are great!! I wouldn't go anywhere else for cosmetic or restorative work on my teeth or gums."
M.A.
Demandforce
"My dental implant surgery performed earlier this week was very professionally done. I've had numerous dental surgical procedures in my life, and Dr. Loshak is absolutely the best--from giving low-pain novocain injections to quick, low-pain recovery. I have a complicated situation due to massive face, jaw and teeth trauma, and he handled it well. I'm impressed. His assistant is also very professional, pleasant and informative. She made me feel comfortable. After thorough research, I chose SmilesNY to fix me and thus far, I can say I'm pleased with my experiences here."
L.W.
Demandforce
"Great experience! The staff is kind and helpful, always anticipating our questions. Dr. Loshak did a great job explaining each step of the procedure and always worried that I was not in pain I highly recommend SMILESNY!."
A.P.
Demandforce
"Dr Loshak and Dr Steve Roth and his team are incredible. I came to the office to have cosmetic dental treatment and they made a very uncomfortable experience, painless an comfortable. They have all of the latest in technology and advance dentistry. I could not recommend a better place to go to. They are 5 stars all the way and they treat you like family! I especially love his hygienist Janice! She's awesome and you must see her.. she's incredible at what she does!"
L.M.
Yelp
"Excellent dental practice! Dr Steve Roth is an amazing dentist and I love Janice his hygienist. Dr Loshak is terrific! I recently went there for a dental appointment to have cosmetic dental work and I was amazed with the service I received ! 5 STARS and worth every penny!!"
L.M.
Google
Related Posts