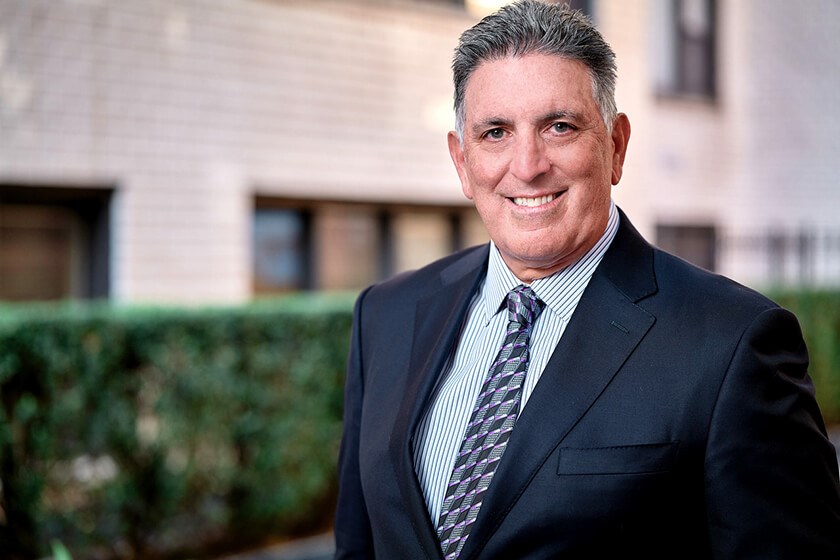 Dr. Steven Roth has over 30 years of experience in general and cosmetic dentistry. He has placed more than 50,000 porcelain laminate veneers, and he has designed the smiles of many high-profile people in the worlds of business, sports, and entertainment. Voted one of "America's Top Dentists," Dr. Roth also has received national acclaim and unmatched media attention for his views on cosmetic and restorative dentistry. Dr. Roth is the WebMD dental expert, and he has recorded hundreds of hours of educational videos for their website.
Dr. Roth is an appointed faculty member at the Spear Education Center for Dentistry in Scottsdale, AZ. He teaches cosmetic and implant dentistry to an elite group of dentists, who have displayed a high level of practice excellence around the world. As an industry leader, Dr. Roth has been a pioneer in the field of TMJ, and digital occlusion. He has been a sought-after practitioner on the Upper East side of Manhattan, and he is dedicated to the health of the community and providing the finest dental care. Many patients from around the world travel to New York to see Dr. Roth for cosmetic and restorative dental makeovers.
At SmilesNY, Dr. Roth performs a variety of dental treatments including cosmetic, orthodontic, restorative, and preventive dentistry. For his patients that are wanting to enhance the aesthetic appearance of their smile, he offers teeth whitening, porcelain veneers, dental bonding and contouring, smile makeovers, Invisalign, and Cosmalite procedures. As a part of restorative dentistry, Dr. Roth provides dental implants, full mouth restorations, porcelain crowns, dental fillings, and All-on-4. He also offers TMJ therapy, bite analyses, and treatment options for sleep apnea.
At Columbia College/Columbia University, Dr. Roth received his Bachelor of Science degree before going on to receive his Doctorate of Dental Medicine from the prestigious University of Pennsylvania School of Dental Medicine. Following dental school, Dr. Roth completed his advanced dental residency at Beth Israel Hospital in New York City. Dr. Roth remained at Beth Israel as an attending doctor for many years following his residency.
Achievements and Recognition
Having been recognized for his work in the dental industry, Dr. Roth authored a chapter on cosmetic dentistry in the prestigious plastic surgery book, A More Beautiful You: Reverse Aging Through Skin Care, Plastic Surgery, and Lifestyle Solutions by Dr. Robert M. Freund. Dr. Roth completed every level at the Dawson Center of Comprehensive Dentistry, and he also completed the Nobel Biocare Implant residency. He is also one of only ten dentists nationwide who are trained in TMJ DTR, a digitally based TMJ and bite treatment.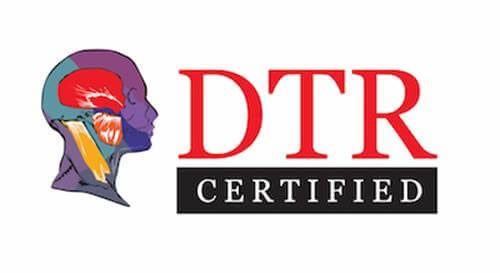 Dr. Roth has been featured on Inside Edition, Fox News, Dr. Oz, and in influential magazines such as Vogue, Cosmo, Marie Claire, Shape, and New Beauty. In addition, articles highlighting his innovative approaches have been published in many leading dental publications and newspapers.
Dr. Roth is proud to be associated with the following prestigious organizations:
The American Academy of Cosmetic Dentistry
The American Dental Association
The New York County Dental Society
The Spear Education Center
The Dawson Center for Advanced Dental Study
The Aesthetic Advantage at New York University

Reviews
"Dr Roth was amazing. He explained every step of my upcoming work. He had a lovely helpful and friendly assistant. The financial coordinator helped me work through my insurance plan and informed me of my options. Highly recommend this practice!!"
N.F.
Google
"I always have the best experience at Smiles.NY dentist office with doctor Steve Roth who takes care of my teerh very professional, his staff are very friendly and super fast service. Thank you so much Dr Roth."
É.H.
Google
"I have been going to Dr. Steven Roth for 12 years. I live in Old Greenwich Ct & make the trip down to New York City because of his excellence as a Dentist. His staff is top notch & welcoming. I can't say enough good things about SmilesNY! Roma Grant"
J.U.
Google
"Dr. Roth and his team are professional, courteous, and thorough. It was a pleasure to interact with the entire staff! Dr. Roth was extremely thorough in his detailed explanation and laid out more than one option for us to consider. State of the art technology made understanding and visualizing the issues very clear. Highly recommend for any dental, cosmetic, or TMJ issues."
D.L.
Google
"Addition to my previous review 2 years ago: My Personal Investment of Veneers. Dr. Steven Roth and the entire team at Smiles NY are the ultimate experience for dental care! I have been a patient of Dr. Roth's for 25+ years and trust him with any professional advice. That said, he gently and clearly explained to me why I should consider veneers for my teeth. I have dealt with TMJ for years and of course as we age our bite and teeth shift . After completing one implant for a cracked tooth and discovered I had other teeth with hairline fractures , I decided to make the personal investment of saving them from more damage and add a total of 15 veneers to my top and bottom teeth. It is the BEST decision I made as I had 100% trust that I was in expert hands and my new veneers are absolutely gorgeous !! He and Darlene, his Dental Assistant explained to me every step of the process with the highest level of expertise, professionalism , kindness and empathy. They are never rushed and they use the latest technology. I love that they both have a fabulous sense of humor which is so important having that level of dental work! I have no doubt that the day I move from NYC, I will always come back to Dr. Roth and Smiles NY for all my dental care. I have to add that the entire team at Smiles NY are the most incredible support system . I am very grateful to say, that I feel completely at ease and relaxed every time I walk into their office and that alone in a medical practice in NYC is a luxury! Thank you so much to you all for your A++ care and kindness ALWAYS! ❤️ REVIEW WRITTEN IN 2021 Dr. Steven Roth has been my dentist for over 20 years. I can not give enough wonderful, amazing compliments to him as well as his outstanding team in the office. I always call him the "Picasso" of teeth as he is a perfectionist with making sure you have 100% excellent care, including follow-up phone calls, consultations and office visits. His office team and Dr. Timothy Chase consistently share his same work ethic. Each visit is so professional with everyone making you feel as comfortable and relaxed as possible, soothing music, immaculately clean office and most important for me is that everyone has a smile and a fabulous sense of humor! Even completing my visit with Lorita at the end of my appointment is always so organized. She is always so professional, friendly and consistently sweet and understanding when discussing the finances. I need to add that I can not imagine any other hygienist cleaning my teeth other than Janice who is the best!! No one likes having to visit the dentist, however, our teeth are so important to our overall health and for me, come rain or literally, in a crazy snow storm .... Smiles NY is the BEST in NYC!!!! PS. The F and Q train has an exit 1/2 a block from their office! :)"
S.B.
Google
Related Posts