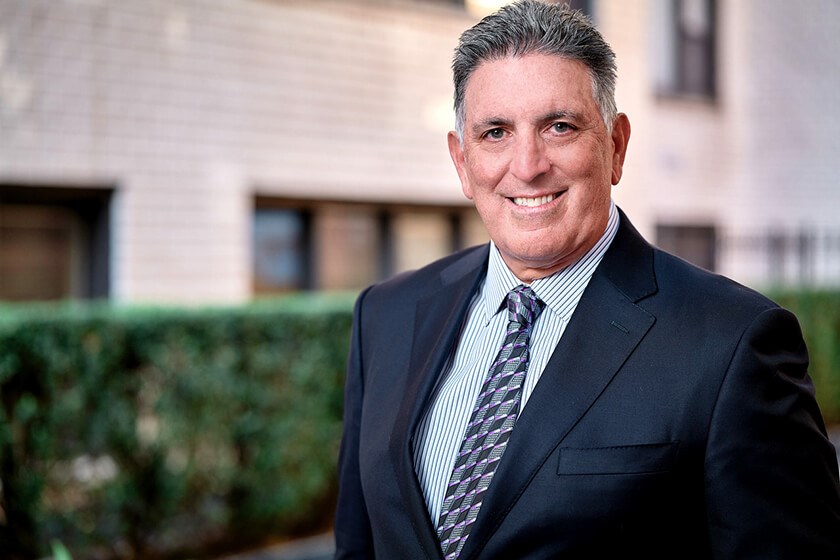 Dr. Steven Roth has over 30 years of experience in general and cosmetic dentistry. He has placed more than 50,000 porcelain laminate veneers, and he has designed the smiles of many high-profile people in the worlds of business, sports, and entertainment. Voted one of "America's Top Dentists," Dr. Roth also has received national acclaim and unmatched media attention for his views on cosmetic and restorative dentistry. Dr. Roth is the WebMD dental expert, and he has recorded hundreds of hours of educational videos for their website.
Dr. Roth is an appointed faculty member at the Spear Education Center for Dentistry in Scottsdale, AZ. He teaches cosmetic and implant dentistry to an elite group of dentists, who have displayed a high level of practice excellence around the world. As an industry leader, Dr. Roth has been a pioneer in the field of TMJ, and digital occlusion. He has been a sought-after practitioner on the Upper East side of Manhattan, and he is dedicated to the health of the community and providing the finest dental care. Many patients from around the world travel to New York to see Dr. Roth for cosmetic and restorative dental makeovers.
At SmilesNY, Dr. Roth performs a variety of dental treatments including cosmetic, orthodontic, restorative, and preventive dentistry. For his patients that are wanting to enhance the aesthetic appearance of their smile, he offers teeth whitening, porcelain veneers, dental bonding and contouring, smile makeovers, Invisalign, and Cosmalite procedures. As a part of restorative dentistry, Dr. Roth provides dental implants, full mouth restorations, porcelain crowns, dental fillings, and All-on-4. He also offers TMJ therapy, bite analyses, and treatment options for sleep apnea.
At Columbia College/Columbia University, Dr. Roth received his Bachelor of Science degree before going on to receive his Doctorate of Dental Medicine from the prestigious University of Pennsylvania School of Dental Medicine. Following dental school, Dr. Roth completed his advanced dental residency at Beth Israel Hospital in New York City. Dr. Roth remained at Beth Israel as an attending doctor for many years following his residency.
Achievements and Recognition
Having been recognized for his work in the dental industry, Dr. Roth authored a chapter on cosmetic dentistry in the prestigious plastic surgery book, A More Beautiful You: Reverse Aging Through Skin Care, Plastic Surgery, and Lifestyle Solutions by Dr. Robert M. Freund. Dr. Roth completed every level at the Dawson Center of Comprehensive Dentistry, and he also completed the Nobel Biocare Implant residency. He is also one of only ten dentists nationwide who are trained in TMJ DTR, a digitally based TMJ and bite treatment.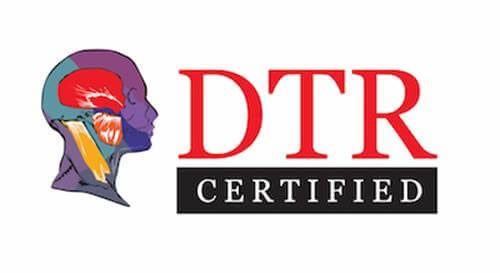 Dr. Roth has been featured on Inside Edition, Fox News, Dr. Oz, and in influential magazines such as Vogue, Cosmo, Marie Claire, Shape, and New Beauty. In addition, articles highlighting his innovative approaches have been published in many leading dental publications and newspapers.
Dr. Roth is proud to be associated with the following prestigious organizations:
The American Academy of Cosmetic Dentistry
The American Dental Association
The New York County Dental Society
The Spear Education Center
The Dawson Center for Advanced Dental Study
The Aesthetic Advantage at New York University

Reviews
"It never feels like I am going to the dentist in this practice even when Dr. Roth is drilling away! They are EXCELLENT practitioners, which, of course is the most important thing. But everyone also SO SO nice that I actually look forward to going!"
I.G.
Google
"I must risk sounding too cliché or "fluffy" when writing this review but I must I will be perfectly honest. I recently had 2 appointments at Smiles NY. I mean we all like "painless dentistry" but SMILESNY offers that and so much more. The associates are always professional and kind. The office is immaculate. The atmosphere is peaceful with music and warm lighting. It's more like a spa for your teeth. Janice, the hygienist, is a periodontist disguised as a hygienist. She is incredibly meticulous, skilled & so generous with her time. My crown replacement with Dr. Roth was stress free. He is fast, efficient and his work is always perfect. As a patient over 25 years I've had many procedures done with Dr. Roth including 16 veneers & have never had any issues, leaving the office thinking, AMAZING, that was so easy!! It truly is a privilege to be a patient of this practice. Visit 12/5/22. Luv ❤️ my visits to SMILES NY.. After my cleanings with Janice I feel like I have a brand new set of teeth. Professional & kind & the very best dental care. Deepest gratitude for 30+ yrs.😁"
A.R.
Google
"NEW ENTRY 12/22/22 once again JANICE is the BEST DENTAL HYGIENIST for so many reasons....honestly don't look forward to any dental work even a cleaning, but she makes it such a comfortable personalized and supportive experience...Her skills along with her bedside manner always excel! And you always feel she actually cares about your well being. AS ALWAYS JANICE IS THE BEST!!! DENTAL HYGIENIST for so many reasons......... NEW ENTRY 6/28/21...I had a bit of a little emergency over weekend...and DR. ROTH made himself so available and giving me comfort until I could see him on Monday...during his very packed schedule. Didn't love hearing I have a bit of an infection but I am trusting the protocol he started me on will heal me. And the whole office as usual efficient and supportive. I left a message on vmail over weekend to get an appointment for Monday (that was Saturday call) as well as texting Dr. Roth..and hearing from him quickly....and by 8am Monday I had a return call from the office to see where they could fit me in........Health practitioners that really care as well as are outstanding in their expertise, service and bedside manner are rare......I am very grateful once again...Health is our greatest wealth! -------------------- i have been going to this dental practice for some time. And if you at all believe that consistency over time has anything to do with creating a brand and an experience, you should consider this for any and all of your dental needs. For creating an experience that is warm, informative and honest I think deserves special attention particular in any kind of health arena. "Bedside manner' is exemplary as is every aspect of the office beginning with the front desk. I have experienced several drs. here, and will say they all share a similar kind of personality and approach to what dental care is and should be. Dr. Roth is my primary here and any specialists they refer you to or who attend the practice for special needs all exhibit this same kind of human aspect and above all outstanding knowledge and experience. I will assume all the hygenists are of the same standard but I can only speak for one I regularly go to, Janice. I can't imagine someone being so passionate about that kind of work, c'mon think about it....ha! But she is and her thoroughness is hard to match, and then there is just who she is as a person. Plus, if you can imagine a dentist office actually have an energy of fun, in engaging with the staff...you don't have to imagine anymore....Health is worth the investment and I think if you have to go, what helps you get there is knowing you are in not only caring hands but truly human ones....that are however highly technical when it comes to the most current insights on dental issues. I schlep there, you should to! And because I went again yesterday, and again, there was this CONSISTENT CARING...THOROUGH....KNOWLEDGEABLE AND FUN EXPERIENCE...trust me, I USED TO HATE GOING TO THE DENTIST...but you just know you are in great super informed caring /hands here with even a sense of humor and human.............best "bedside" manner! do what they advise you and you will be healthy and actually SMILE, for real...lol!"
L.K.
Google
"Dr. Roth and the entire staff are incredible. Dr. Roth makes dental work fun, and easy. I always feel welcome, and I appreciate it more than I can express. Also, make note that most of his staff has been there since I've known him, for 20+ years. That tells me, that he is an incredible person, and an incredible boss. That says a lot about any practice!! I'm truly a grateful person! Thank you Dr. Roth and his A+++ staff."
T.E.
Demandforce
"Dr Roth was amazing. He explained every step of my upcoming work. He had a lovely helpful and friendly assistant. The financial coordinator helped me work through my insurance plan and informed me of my options. Highly recommend this practice!!"
N.F.
Google
Related Posts