Will Invisalign® Work for Me?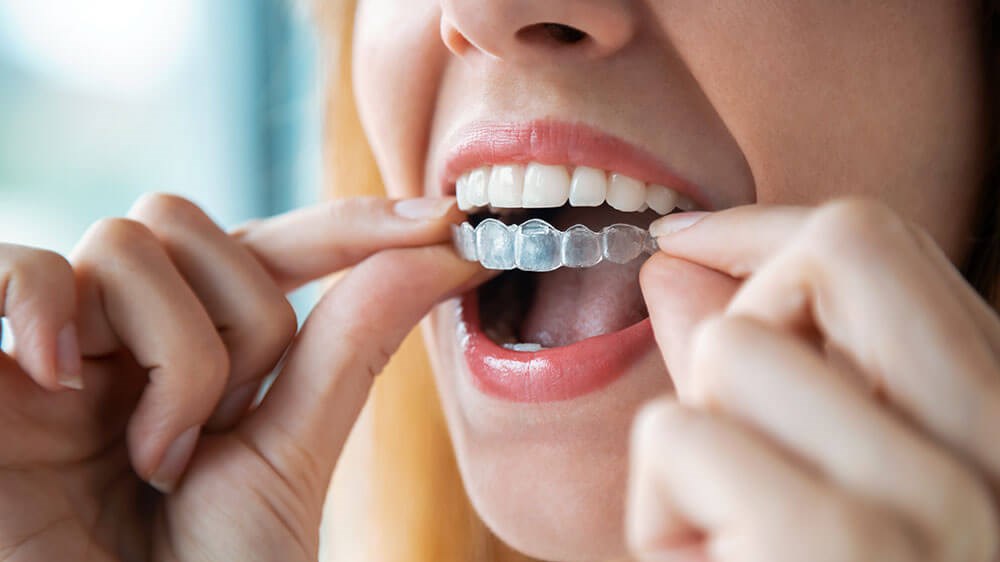 You've seen the ads. Maybe you know a friend or family member who's already completed their own personal Invisalign® journey. Will you be next? Let your SmilesNY dental specialists show you how it's done and more with cosmetic dentistry in New York, NY, that's changing lives one smile at a time. 
How do you know if you're a candidate for Invisalign® ? Keep reading to learn more.
First Things First: What You Need to Know
One of the biggest reasons patients like you come to SmilesNY  for cosmetic and orthodontic treatments is that we know what will work and what won't. We can show you several reasons why your teeth are out of alignment, making you an ideal candidate for something like Invisalign® clear aligners in NY. Here are just a few:
Genetic disposition
Thumbsucking during childhood development
Tooth loss
Dental trauma caused by an accident
When your teeth are quite aligned right, there could be damage to your tooth enamel, trouble speaking, and more advanced dental problems. If we see any signs of these issues, there's a good chance you'd be a great candidate for orthodontic treatment such as Invisalign®. 
Who Benefits from Invisalign®?
The quickest answer to this question is everyone, from adults to teens. We all want straighter, more healthy teeth. It's an ideal treatment for patients who don't want to deal with traditional metal braces, especially when you're an adult. Invisalign® makes it easy to continue with life because you can take the aligners out when eating, brushing your teeth, or winning at your favorite sport. Invisalign® in New York, NY, is so discreet that there's a good chance most people won't even notice you're in the process of straightening your smile. 
Learn More with SmilesNY
Watch this quick video to see how we can cre ate the perfect smile for you at SmilesNY. There's a good chance you or your teeth will make a great candidate for this amazing, life-changing solution that's revolutionizing orthodontics. 
If you or your child are curious about getting straighter, healthier teeth without the pain and hassle of traditional metal braces, schedule a consultation to decide if you are a candidate for this advanced teeth straightening system. One of our cosmetic dentists can develop your unique treatment plan with Invisalign at your appointment at SmilesNY and get you started on the path to a beautiful smile.