Bridges and Dentures: A Bridge to a More Confident Smile with SmilesNY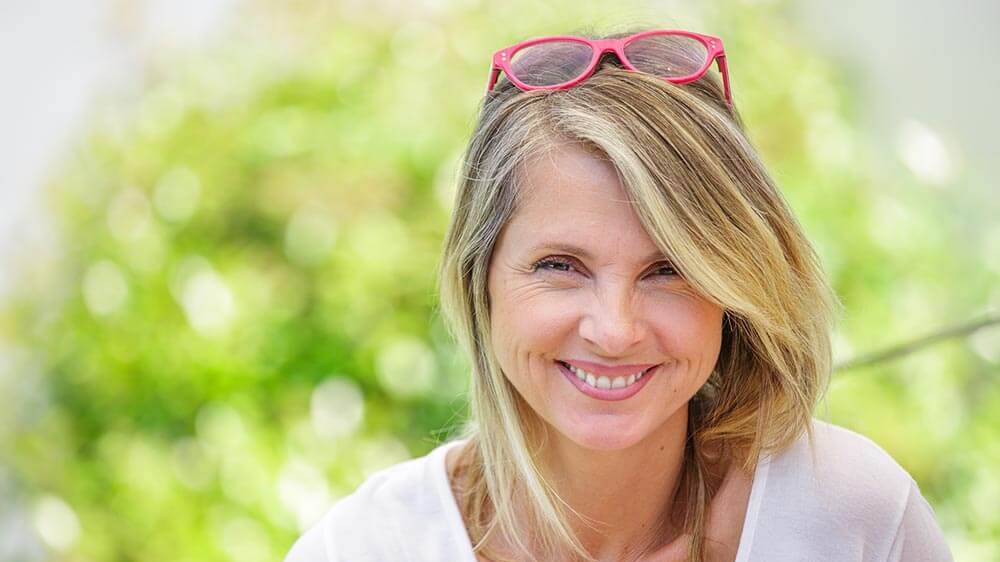 SmilesNY , located in the heart of Manhattan, is a renowned dental practice dedicated to providing top-quality dental care and helping patients achieve their dream smiles. Among the various restorative dental treatments we offer, bridges and dentures are two popular solutions that can transform not only a patient's appearance but also their confidence and quality of life. Let us talk a little about what your cosmetic dentists Drs. Timothy Chase  and Steven Roth  in the Upper East Side of New York City can do for you!
Bridges: Closing Gaps and Restoring Function
A dental bridge  is a fixed prosthetic device used to replace one or more missing teeth. It consists of crowns placed on neighboring teeth, known as abutment teeth, and an artificial tooth or teeth in between, filling the gap caused by missing teeth. Bridges not only restore the aesthetics of a smile but also play a crucial role in maintaining the structure and function of your mouth. The team of skilled dentists Drs. Timothy Chase  and Steven Roth   at SmilesNY customizes bridges to match the patient's natural teeth, ensuring a seamless integration with the rest of their smile. By bridging the gaps, patients can regain their ability to chew, speak clearly, and avoid potential dental issues that may arise from teeth shifting into empty spaces.
Dentures: A Time-Tested Solution for Missing Teeth
Dentures have long been a reliable solution for individuals with multiple missing teeth or complete tooth loss. SmilesNY offers both partial and full dentures, depending on the patient's unique needs. These removable prosthetics are carefully crafted to fit comfortably and look as natural as possible, restoring the appearance and functionality of a full set of teeth. The dental experts at SmilesNY work closely with patients throughout the denture process, ensuring that the shape, size, and shade of the dentures are well-suited to complement their facial features. This personalized approach ensures that patients not only regain their smile but also regain the confidence to showcase it.
Beyond Aesthetics: The Importance of Restorative Dentistry
While bridges and dentures undoubtedly enhance the aesthetics of a smile, their significance extends far beyond looks alone. Restorative dentistry, as practiced at SmilesNY , focuses on rebuilding dental structures to promote oral health and overall wellbeing. Missing teeth can lead to a multitude of problems, including:
Misaligned bites
Bone loss
Further tooth decay
By promptly addressing these issues with bridges or dentures, patients can maintain proper oral function, reduce the risk of dental complications, and experience improved self-esteem.
SmilesNY's Commitment to Excellence
What sets SmilesNY apart is their commitment to excellence in every aspect of dental care. Their team of highly skilled dentists in Manhattan stays abreast of the latest advancements in restorative dentistry, ensuring that patients receive innovative treatments for optimal results.
Moreover, the warm and welcoming atmosphere at SmilesNY helps patients feel at ease during their dental procedures. The team understands that dental anxiety is common and takes extra measures to ensure patient comfort, making every visit a positive experience.
At SmilesNY in Manhattan, bridges and dentures are not just dental treatments; they are life-changing solutions that restore smiles and boost confidence. With a focus on personalized care and the latest advancements in restorative dentistry, SmilesNY provides patients with the opportunity to regain their oral health and achieve the radiant smile they deserve. If you are looking for transformative dental solutions, Drs. Timothy Chase  and Steven Roth   should be your top choice for a cosmetic and restorative dentists in Manhattan. Let our experts guide you on the journey to a confident and beaming smile. Schedule a visit with us to learn more about your options.