Test Drive Your Upgraded Smile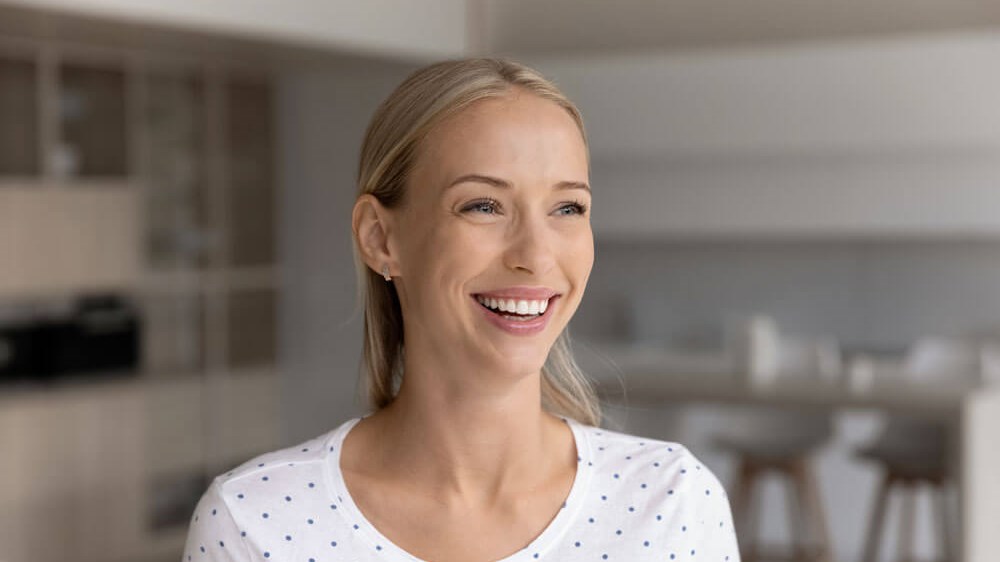 SmilesNY Cosmetic and Implant Dentistry  is located in the heart of New York City, with a reputation for enhancing smiles and improving lives. But what does that mean? It sounds good in a blog, but what does it bring to your oral health in real life? When your health and your confidence really matter.
It's about a true transformation of your appearance and your self-confidence backed by technology and expertise that's unmatched beyond expectations. 
"I Have a Smile That Draws Compliments"
"Last year, when I returned to Dr. Roth after a several-year hiatus (I'd moved out of the area), I needed both medical and cosmetic dental attention. He came up with a plan, and we followed that plan. Today, I have a smile that draws compliments instead of one that gives me anxiety! Someone recently said, "you have a beautiful smile," and I laughed and said, "I got it on East 63rd St.!"
Dr. Roth is masterful, friendly, and attentive. And his staff, so many of whom have been there for years, are second to none." — Tom C. (Five-Star Google Review) 
Does your smile draw admiration from others, or would you rather hide it instead? It might be time for a cosmetic upgrade that you can try before you buy.
Welcome to State-of-the-Art Smile Preview Technology
Our cosmetic dentistry services, specifically porcelain veneers, are exclusively backed by next-level Cosmalite®  technology. Before you agree to a new smile that could last more than a decade, it seems wise to test drive it first. Our New York, NY dental office makes it easy for you to try out cosmetic veneers to see if you like the look and feel. It's a revolution in cosmetic dentistry you have to see to believe. 
So Many Benefits You Won't Want to Miss
Taking charge of your oral health and having the teeth you've always dreamed of has its benefits, including:
Improved oral health
Long-lasting results
Bite improvement
Removes years of deterioration
Best of all, you'll experience a sort of self-confidence you haven't felt in years — maybe ever. 
Led by the outstanding team of professionals, Dr. Timothy Chase  and Dr. Steven E. Roth, we can offer you comprehensive smile makeovers, Invisalign® clear aligners, teeth whitening, and much more. The dental care you want and deserve is more convenient and comfortable than ever with high-tech lasers and digital tools for more effective treatment. 
Contact us today to schedule your consultation and start a conversation about your cosmetic dentistry options.