Restore Your Smile and Confidence with Dental Implants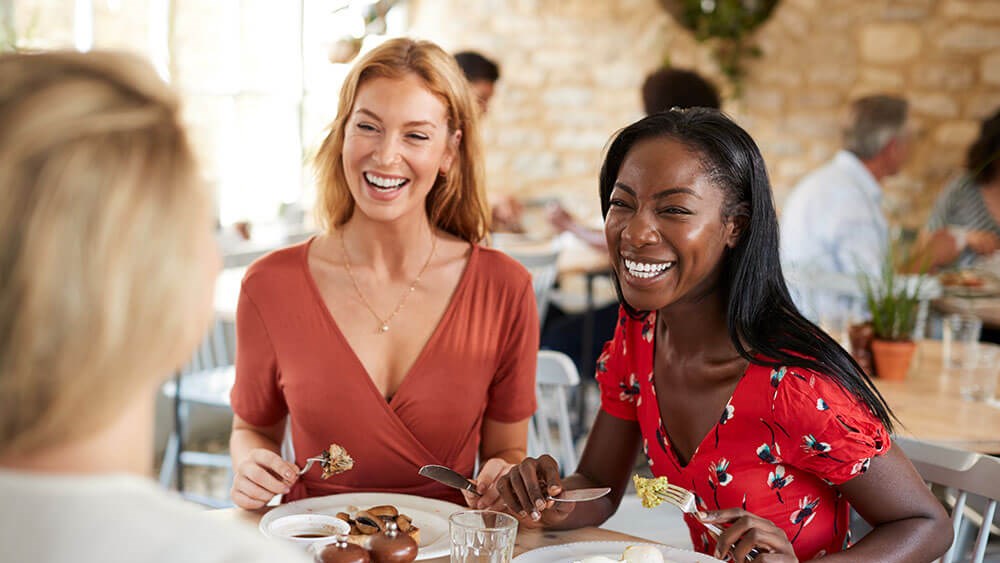 Have you tried to hide your smile are struggle to eat your favorite foods because of missing teeth? Feeling confident in your smile is challenging when one or more teeth are missing. But we're here to tell you that you don't have to keep feeling that way!
Dental implants are a safe, effective way to restore your smile and confidence. They also offer a host of other benefits that traditional dentures or bridges can't match. 
But, if you've been on the fence about getting dental implants, we'll help you along your decision journey by breaking down the basics of dental implants and helping you figure out if they're the right choice for you.
What Are Dental Implants?
First things first: what exactly is a dental implant? It's a small titanium or ceramic post, surgically implanted into your jawbone. This post acts as a replacement for the root of your missing tooth. Once the post is in place, a dental crown or bridge is attached, creating a natural-looking replacement for your missing tooth. And, because they're made of durable materials like titanium or ceramic, they're long-lasting and reliable options for tooth replacements. 
Who Needs Dental Implants?
Now, who needs a dental implant? The answer is anyone who has a missing tooth or multiple teeth! There are several reasons why you might need a dental implant. For example, you may have lost a tooth due to injury or decay or were born without one. Whatever the reason, your smile can be restored to its former glory through dental implants.
The Benefits of Dental Implants
One of the most significant benefits of dental implants is that they look and feel like natural teeth. Unlike dentures, which can slip and move around in your mouth, dental implants are firmly anchored in your jawbone, so they won't move around or fall out. This can help you feel more confident and comfortable eating, speaking, and smiling. 
Another benefit of dental implants is that they help preserve your jawbone. When you lose a tooth, the bone that used to support it can start to deteriorate. This can cause your remaining teeth to shift and move around, leading to more oral health problems and discomfort. Dental implants stimulate your jawbone, which can help prevent bone loss, keep your remaining teeth in their proper positions, and decrease discomfort. 
Should You Get Dental Implants?
Of course, dental implants are only suitable for some people and are not a "one size fits all" solution. For example, if you have certain medical conditions or habits like smoking, you may not be a good candidate for dental implants. But for many people, dental implants are a safe and effective way to restore their smile and improve their quality of life.
At SmilesNY, we're experts in dental implant placement and restoration. We can help guide you through the entire process, from initial consultation to final placement. Our goal is to make the process as comfortable and stress-free as possible, so you can get back to enjoying your smile in no time. We're here to help you achieve the smile of your dreams!